House Prices in UK
Slump in demand for homes comes as government launches Funding for Lending scheme to assist first-time buyers. house prices have fallen for the third month in a row as a summer slowdown in demand continued, according to property analysts Hometrack. Their September report shows the price of homes has dropped again in England and Wales, with no region recording monthly price rises. #property #mortgage    http://www.guardian.co.uk/money/2012/oct/01/uk-house-prices-fall?newsfeed=true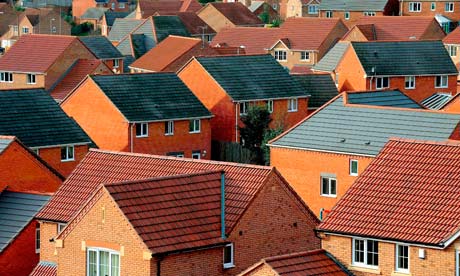 These latest disappointing property figures come as the government seeks to increase mortgage lending through its Funding for Lending initiative to help buyers on to the ever more treacherous property ladder. house prices fell by 0.1% in September, the same fall as in July and August, with north-west England dropping the most to -0.3%.
"The legacy of summer, which saw a slowdown in demand driven by seasonal factors and compounded by the Olympics, has continued into September. This has added further to low consumer confidence which has been a feature of the housing market for some considerable time," said Hometrack director of research Richard Donnell.
Unsurprisingly, London saw the strongest market figures with property taking on average 5.8 weeks to find a buyer, compared to the overall national figure of 9.9 weeks. house prices in the Greater London area also tended to achieve 94% of the asking price: one percent up on the national average.
Future house prices
Commenting on the future outlook, Donnell said: "Looking ahead to the remainder of the year, levels of market activity are set to remain subdued with house prices continuing to drift slowly lower. However supply will continue to tighten, acting as a support to and limiting the scale of, price falls."
These comments provide an element of hope for the market which has seen an almost relentless decline over the last few months. Overall, Donnell argues, the 0.9% reduction in supply seen in September- the first reduction for seven months- should ensure that levels of demand are not too far exceeded by available properties and a prices free fall should be avoided in the near future.
Conveyancing Marketing Services
http://www.conveyancing-cms.co.uk
Looking for a
rss wordpress plugin
.a
twitter wordpress plugin
for Blogs can't be beaten.