Estate Agents
If and when your estate agent demands you must use their recommended solicitors for the conveyancing on your home, listen carefully, but don't be bullied – conveyancing solicitors and estate agents working together will often give you the best chance of a stress free move. However, motivation to get you the best person for the job, has been eroded over the years by corporate owned estate agents, who often own their own firms of Licensed Conveyancers. There are many corporate estate agents whose company policy is to push conveyancing to their sister companies. This option is usually the most expensive and involves high pressure tactics to get you to sign up to the conveyancing service as soon as possible or face the prospect of being pestered until you make a decision.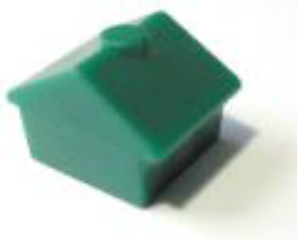 This option invariably results in a conveyancing "factory" or "call centre" operation. There are many examples, where buyers have been denied access or at best strongly advised against using their existing conveyancing solicitors in favour of the more expensive in house solution. There are many estate agents who are paid a referral fee to refer conveyancing to conveyancing firms of solicitors – this will include some corporate estate agents as well as independent agents. In all cases the estate agent should disclose that they will receive a referral fee. When it is a genuine arrangement (in the best interests of the client) the fee is for promoting the benefits of the particular conveyancing services, and will involve streamlined conveyancing with protocols of agreed service standards; telephone communication, updates etc, enhanced cooperation and is generally on a no fee no sale basis. There are agents who recommend conveyancing solicitors who may be independent estate agents, owner run, who have worked closely with efficient and competent law firms and conveyancing solicitors over the years, and whose services they are happy to recommend without payment. This is also happens to be usually the cheapest option as well. Use wherever possible, a firm of solicitors, who are members of the Conveyancing Quality Scheme. Don't accept the first offer of conveyancing without doing your own research, by asking friends, family and finding out about the type of estate agent and the conveyancing firm online. You should decide who you would like to do your conveyancing and then tell your estate agent whom you are using.
Conveyancing Marketing Services
Use a
tags wordpress plugin
for Blogs - it is totally free of charge.a
rss wordpress plugin
for Wordpress rules.
Tags: Estate Agents