Intermediaries
Conveyancing for Intermediaries
Conveyancing Marketing Services will give you access to an extensive nationwide network of law firms and help you to deliver the legal services your clients need – quickly, efficiently and at a competitive price.
And we won't just enhance your reputation for good service; we'll also reward you with generous commission rates and put you in touch with a dedicated support team for help and advice.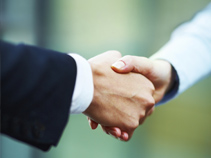 CMS Conveyancing is a highly efficient web-based quotation and instruction service known as IQS (Introduction Quotation System), available to brokers – free of charge.
It enables you to source and compare quotes from a nationwide network of law firms, geared-up to deliver the high service standards and fast turnaround times your clients want.
With IQS, you can offer your customers reliable low-cost conveyancing (check with us for the latest fees) for sale and purchase and all-inclusive remortgage conveyancing.
For more information click on the links below:
For further information contact Sharon Buthlay (CMS Director) sharon@cms-uk.co.uk
Longterm subscriber to the internets champion a
tags wordpress plugin
site.Loads of back-links using a
wordpress plugin link
for your websites.