Selling a House
Selling a House Conveyancing Explained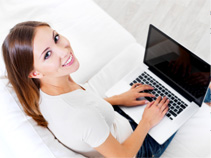 Selling a house
The first thing you must do when selling a house is to formally instruct your solicitor to begin work. You should do this as soon as you decide to sell to avoid delays later on. CMS makes this easy for you, simply obtain your choice of quotes from the CMS web site and choose which one works best for you then simply click to instruct. Alternatively, telephone our customer services department on 0845 060 33 55 and they will do everything for you.
As soon as you accept a selling a house CMS quote you will be given direct contact details for your conveyancer including name, address, telephone, fax and e mail. This information is also sent to you in a confirmatory e mail. You need to give this information to your estate agent. The estate agent will then write to everyone confirming the sale and giving contact details for solicitors.
The solicitor will telephone you and will send you a client care letter relating to selling a house and confirmatory estimate. Some solicitors send the initial letter by e mail so make sure you check your e mail account. You may be asked to sign and return one copy of the client care letter to confirm that you want to go ahead. You will be asked for proof of identity (a legal requirement). You will be asked to pay a sum of money up front; this will be used to pay for necessary disbursements (See jargon buster). If your sale cannot proceed for whatever reason this money will be returned to you, unless the solicitor has spent it on disbursements.
Your solicitor will send you a property information form and a fixtures and fittings form to complete and return. They may also send you a questionnaire about the property including whether you have a mortgage. It is important that you complete these forms honestly and accurately and that you return them as quickly as possible.
Your solicitor will write to your buyer's solicitor confirming their instruction to act for you.
Once your solicitor has received all the necessary information from you they will obtain the deeds and if your property is registered, Official Copy Entries from the Land Registry. With this information the solicitor can then prepare the Contract for sale.
The solicitor then sends the contract package to your buyer's solicitor.
The buyer's solicitor checks the contract package and may send additional enquiries to your solicitor. You will be sent a copy of any additional enquiries and you may be asked for answers to non legal enquiries (such as queries about neighbour disputes, guarantees for central heating, double glazing etc.)
Your solicitor will reply to any enquiries and once the buyer's solicitor is happy with them he will "approve" the contract. Your solicitor will then send you the contract to sign and return.
When your solicitor is holding your signed contract they will contact the buyer's solicitor to let them know you are ready to exchange. At this stage you may be asked to suggest a completion date for selling a house that is convenient to you and the buyer.
When your buyers are ready to exchange your solicitor will exchange contracts. At this point the sale is legally confirmed.
Between exchange of contracts and completion your solicitor will obtain a repayment figure for your mortgage (if you have one) and will obtain the estate agent's account (if you have one) and will send you a financial statement. The final Transfer deed will be sent to you for your signature.
On the completion of selling the house day your solicitor will wait for the buyer's money to arrive and will then notify you and your estate agent (if any) that completion has been finalised. You will be authorised to release the keys to the buyer.
After completion your solicitor will repay your mortgage and will pay the estate agent. They will then send you any balance due to you. Finally, they will parcel up the deeds and send them to the buyer's solicitor. This completes the conveyancing process but your file will be held for a minimum of six years.
End of Selling a House Conveyancing
Free SEOpressor a
google wordpress plugin
for everybody.Enhance the user experience utilizing a
n SEO plugin wordpress